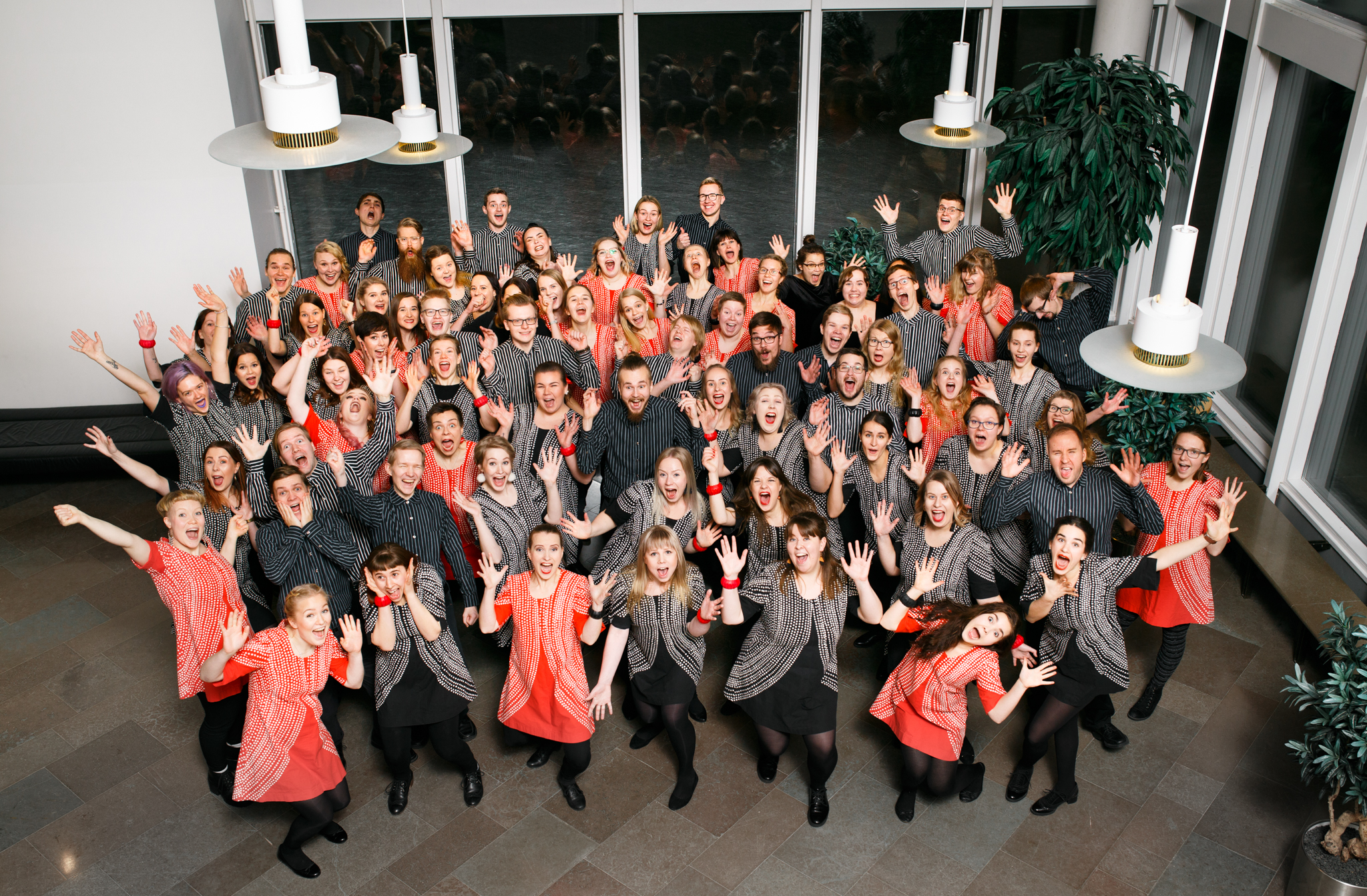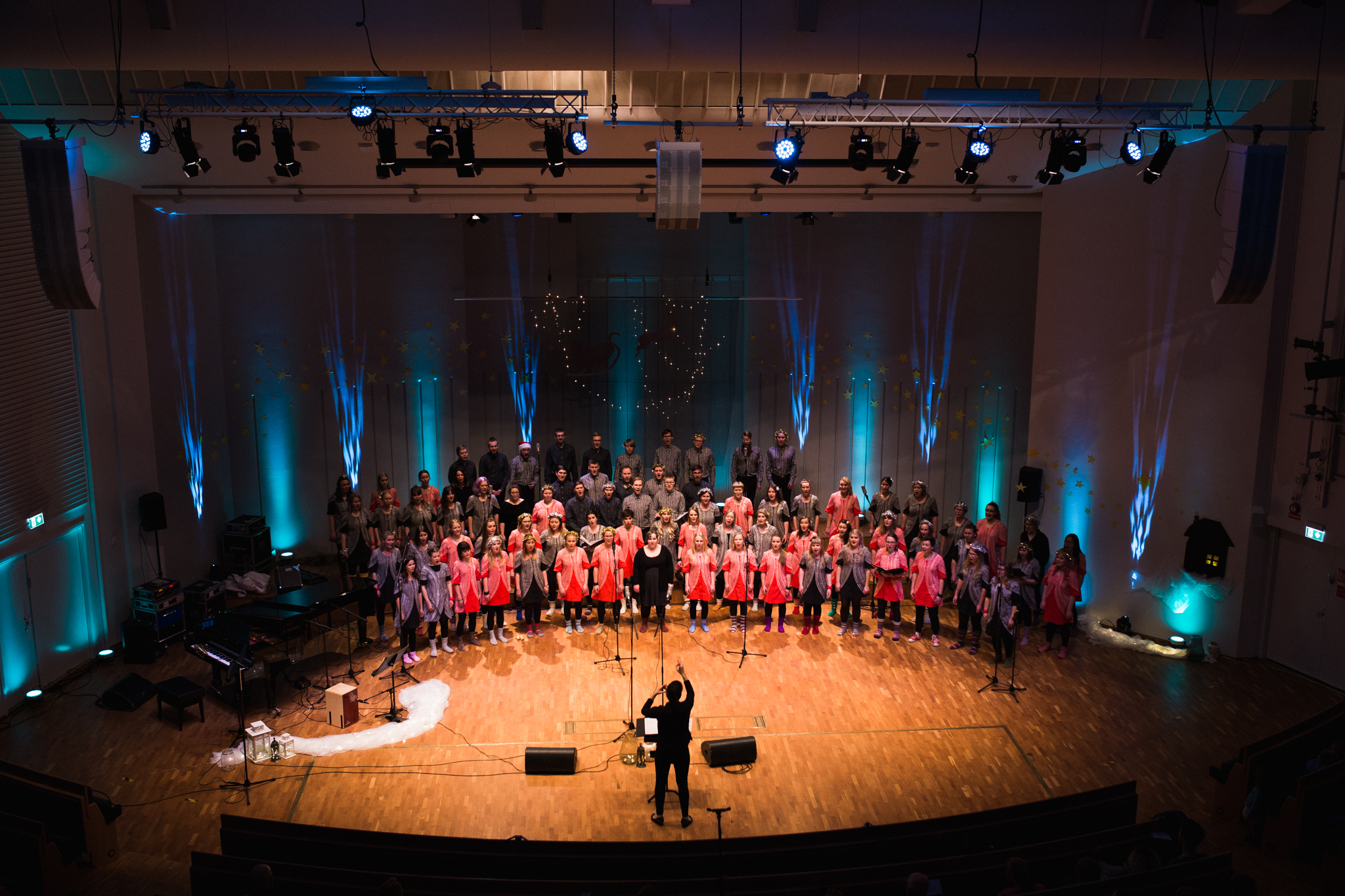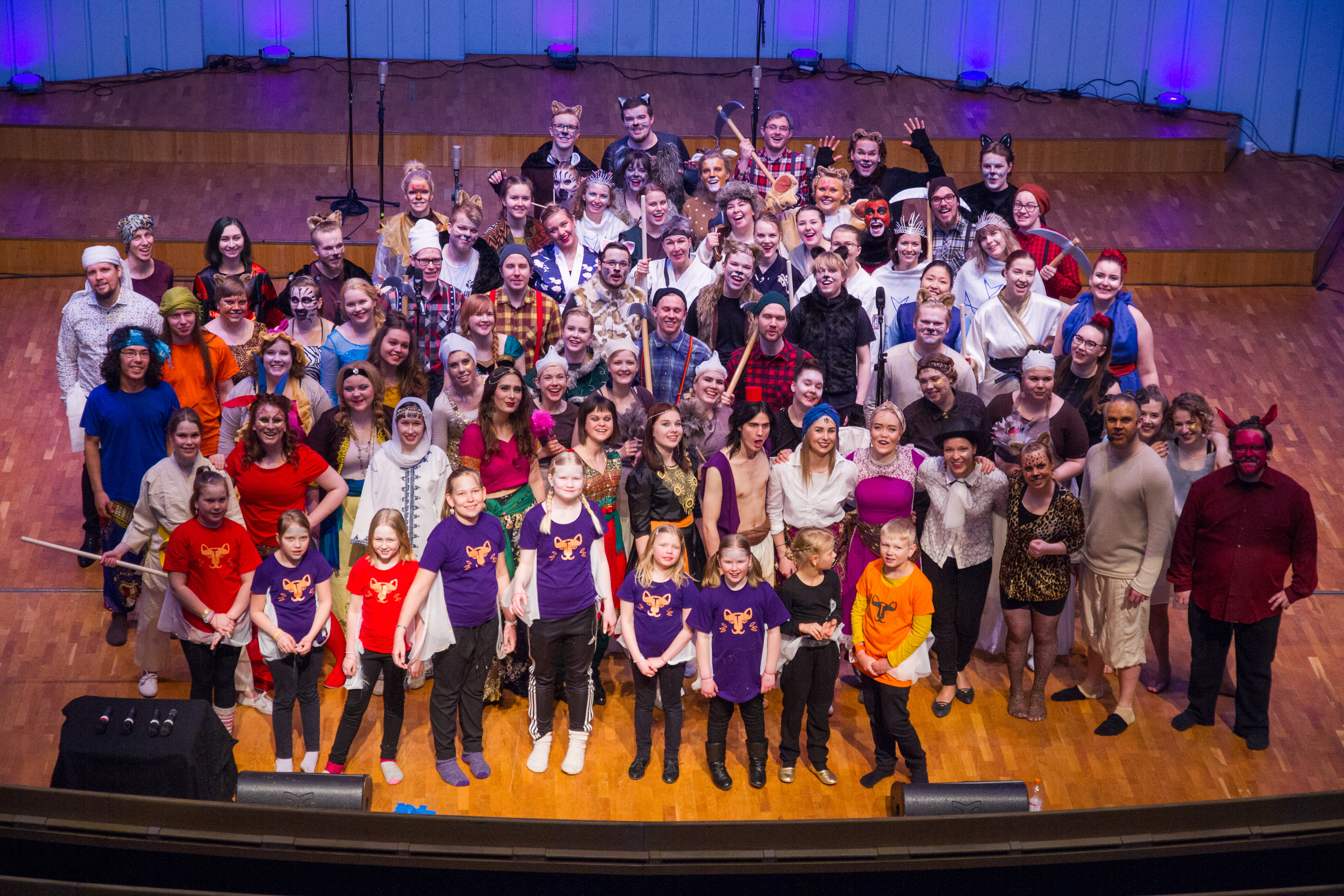 WEB_Joy_2019 Photo - Jyri Keronen - 10
WEB_Joy_15.12.2018_Carelia - Kuva- Jyri Keronen24
UNIVERSITY OF EASTERN FINLAND CHOIR
Ever since its founding in 1969 has University of Eastern Finland Choir, the Choir of UEF (before the Joensuu University Choir) been a second home to many singing university students. Nowadays the choir consists of about 70 singers, with each faculty of the University of Eastern Finland represented. We perform regularly in university events and organize our own concerts in Joensuu and the county – and hey, over the years we've also done our share of travelling the land and the globe spreading the joy of music, yes sirree!
During its four decades the choir has sung shanties on a broad scale, ranging ever from the more traditional choir songs and folk songs to a bit more crunch-packing rock and heavy metal anthems. Whatever the genre, the essential thing has always been the communal spirit and the great atmosphere created together by all of the singers.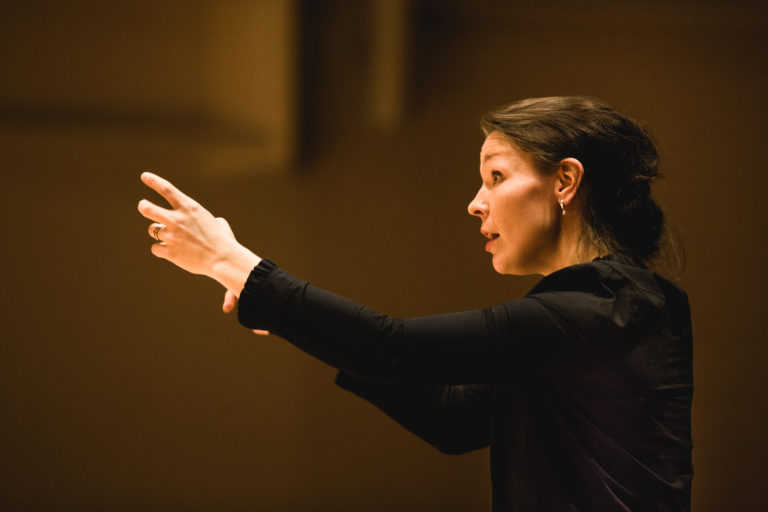 Need a performance to your party or event?
Would you like to join us and sing in a choir?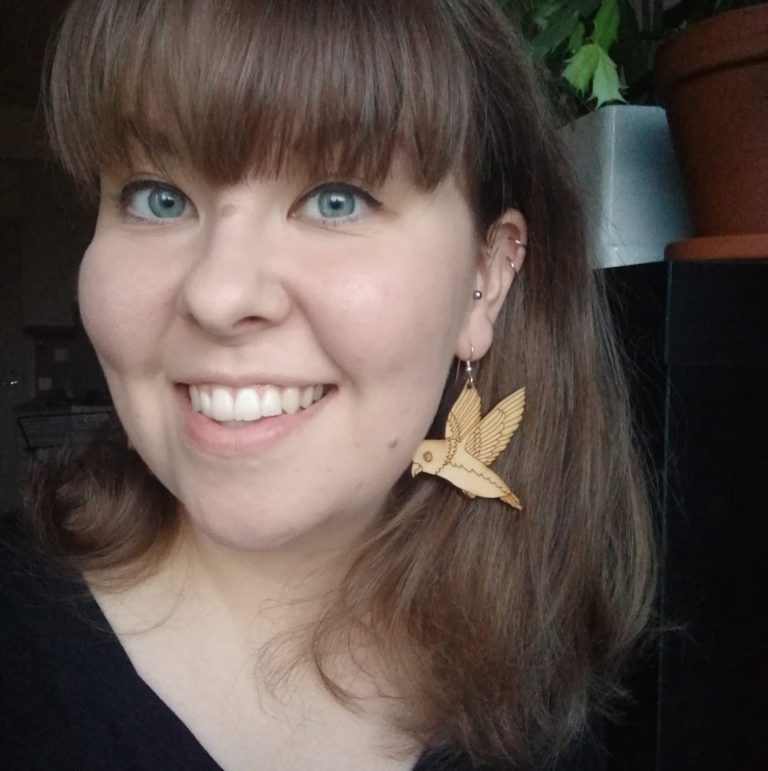 Anna-Maria Niloni
Board chair
Phone +359 40 0253418 puheenjohtaja@joykuoro.fi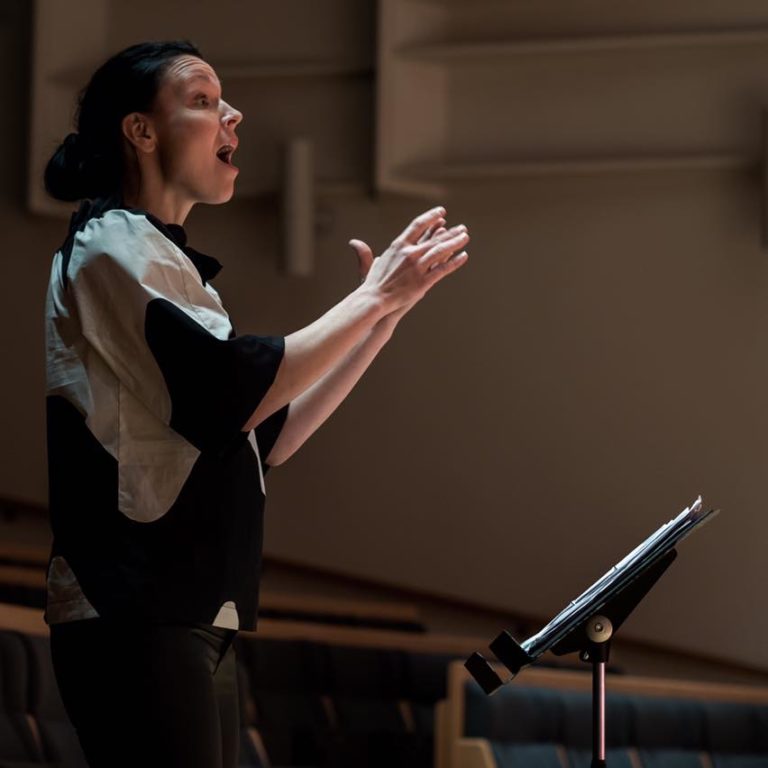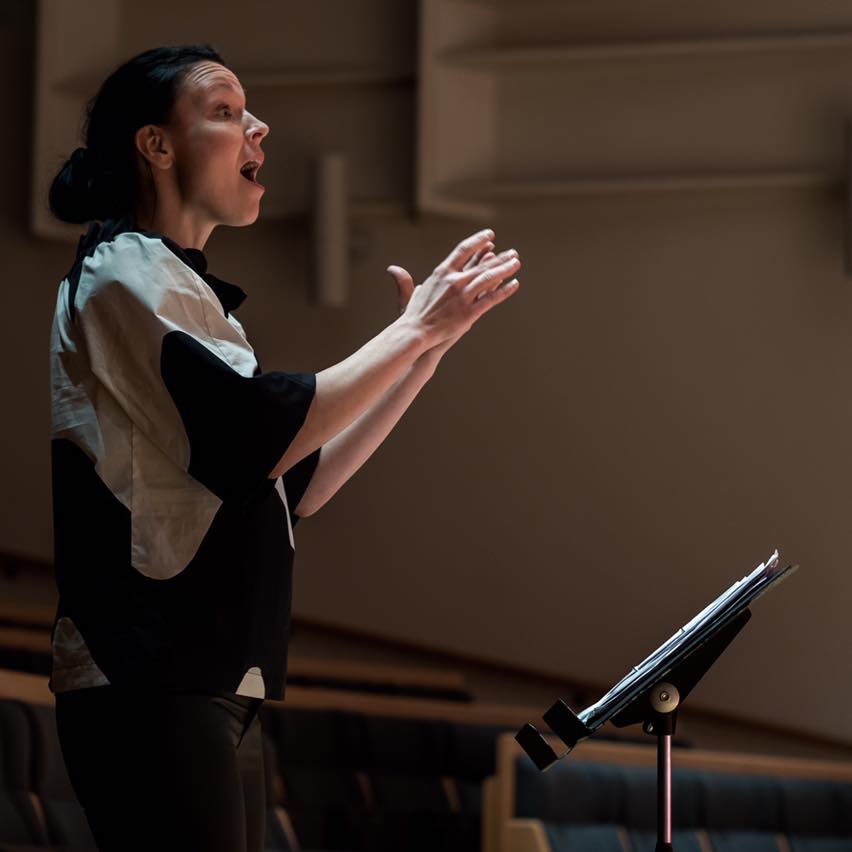 Mari-Annika Heikkilä
Choir Director
Phone +358 40 7502287 kuoronjohtaja@joykuoro.fi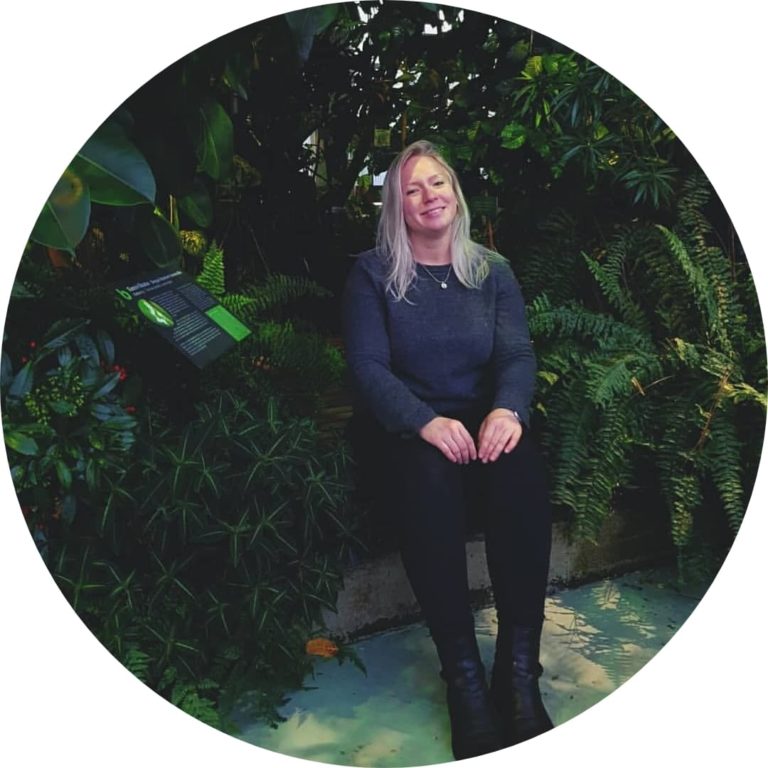 Julia Häkkinen
Treasurer & Bills
Phone +358 40 7743885 rahastonhoitaja@joykuoro.fi