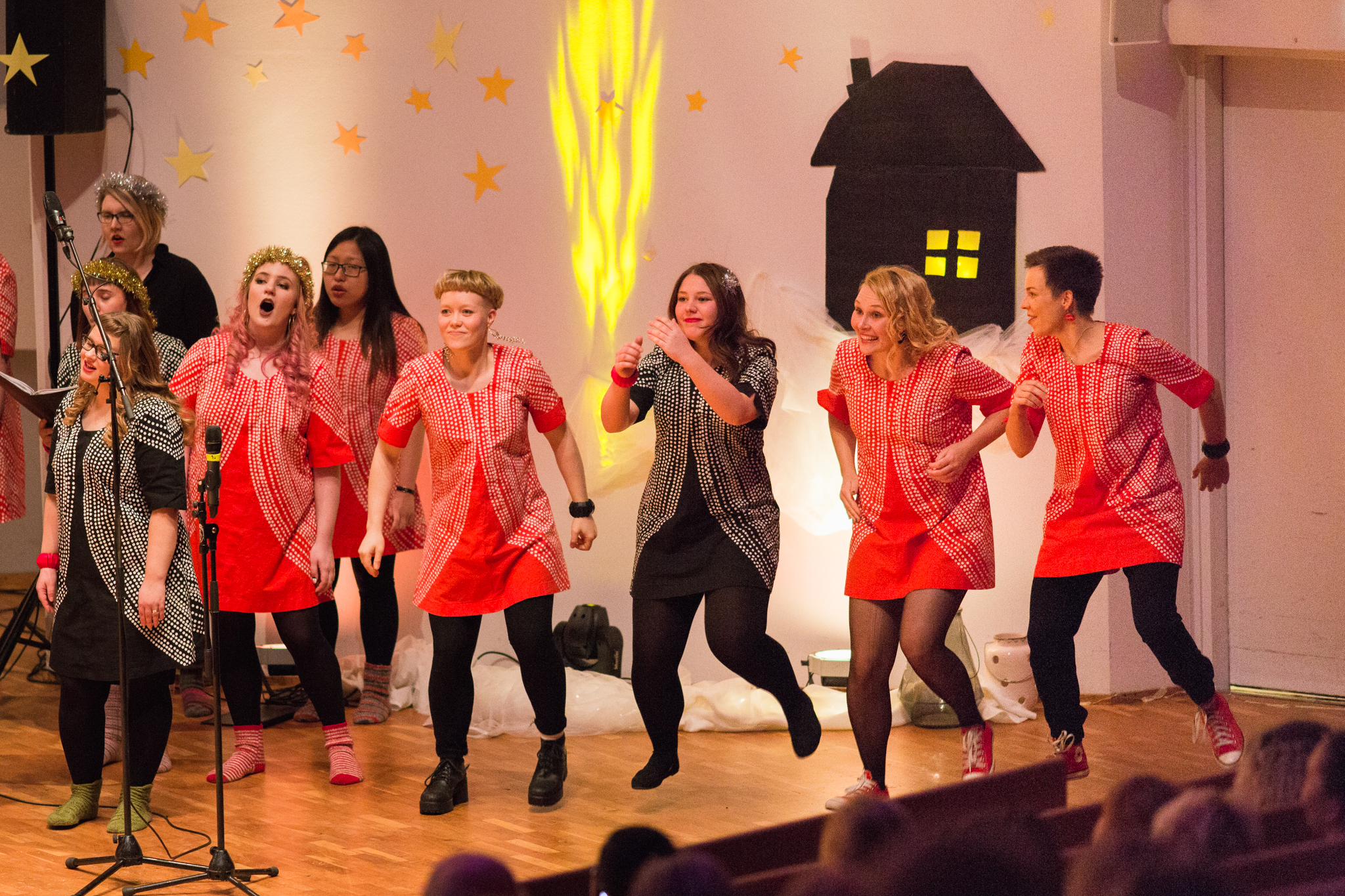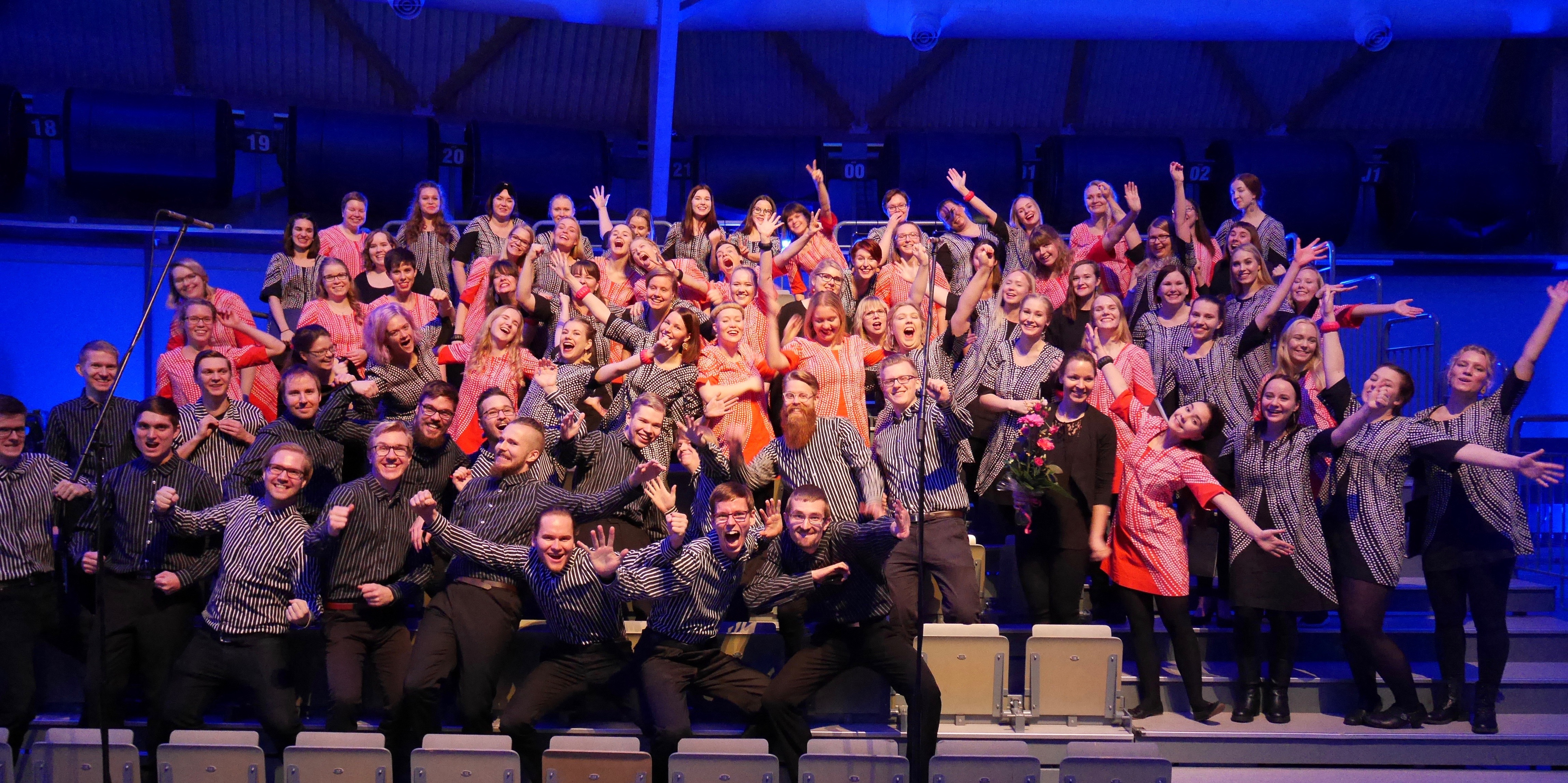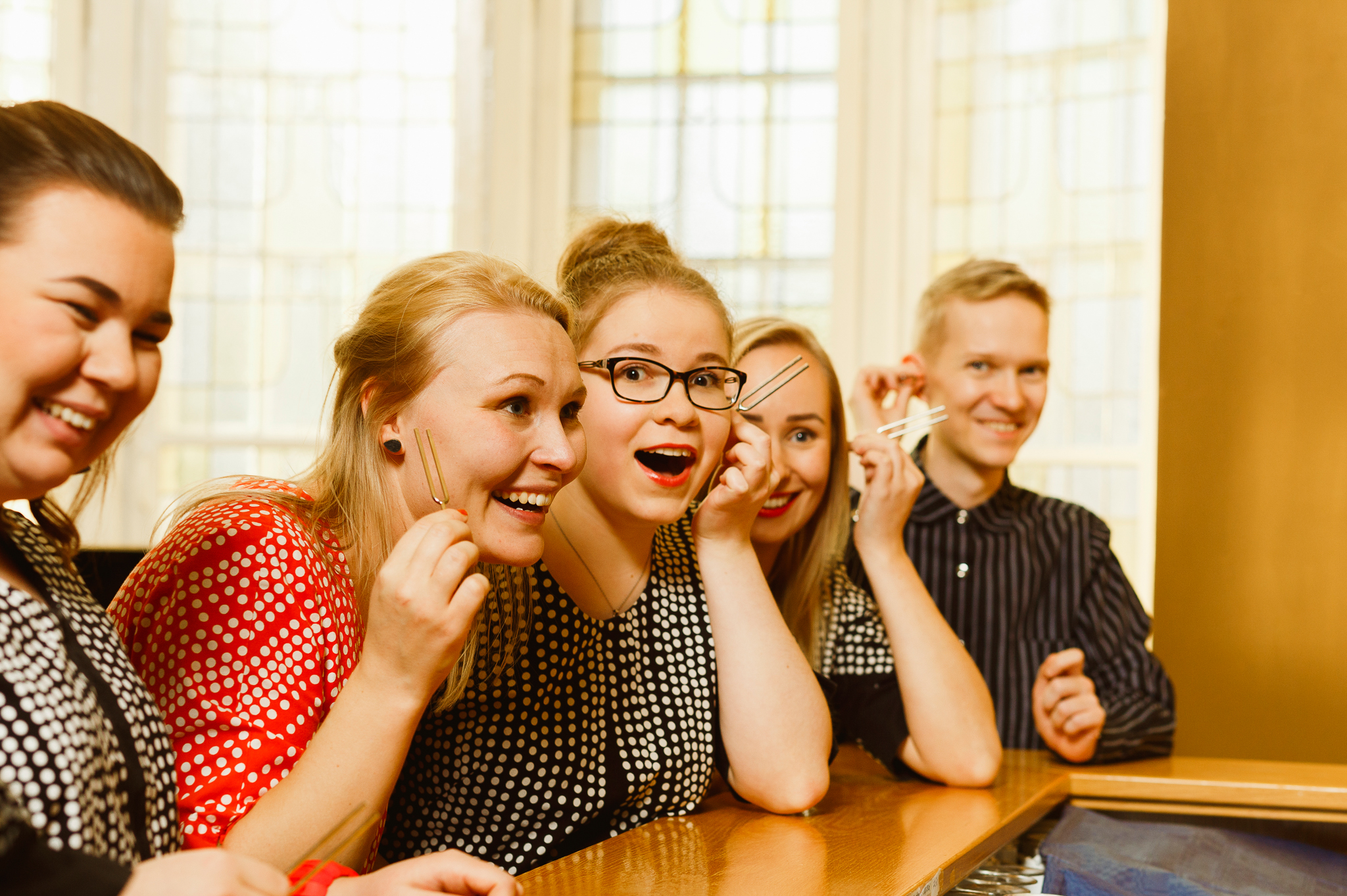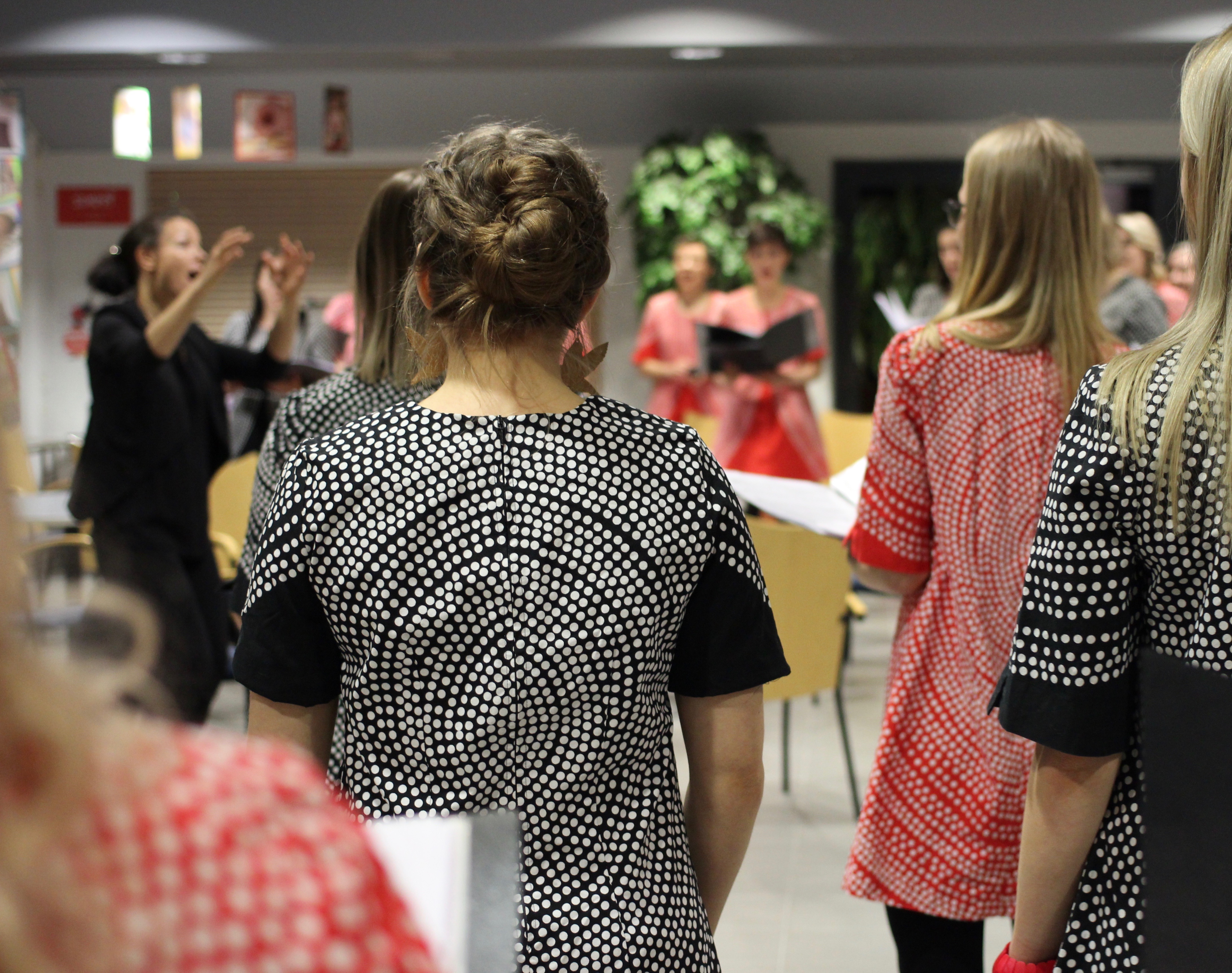 WEB_Joy_15.12.2018_Carelia - Kuva- Jyri Keronen19
WEB_JOY_Kuva- Jyri Keronen - 8
Singing in a choir is a versatile musical activity, which is sure to be rewarding! Joy-choir has rehearsals regularly on Mondays at lecture hall AT100, and before concerts also on Wednesdays. The choir also organises singing days, when we gather to practice and have fun for the whole day.
Auditions are typically held twice a year: in September and in January. Be ready to perform a song you are familiar with and to have a nice chat with the director. Your singing range will be tested alongside a few tests concerning musicality. Ability to read music and previous singing experience are considered advantageous, but by no means requirements.
Koelauluihin liittyvissä asioissa voit olla yhteydessä kuoronjohtajaan.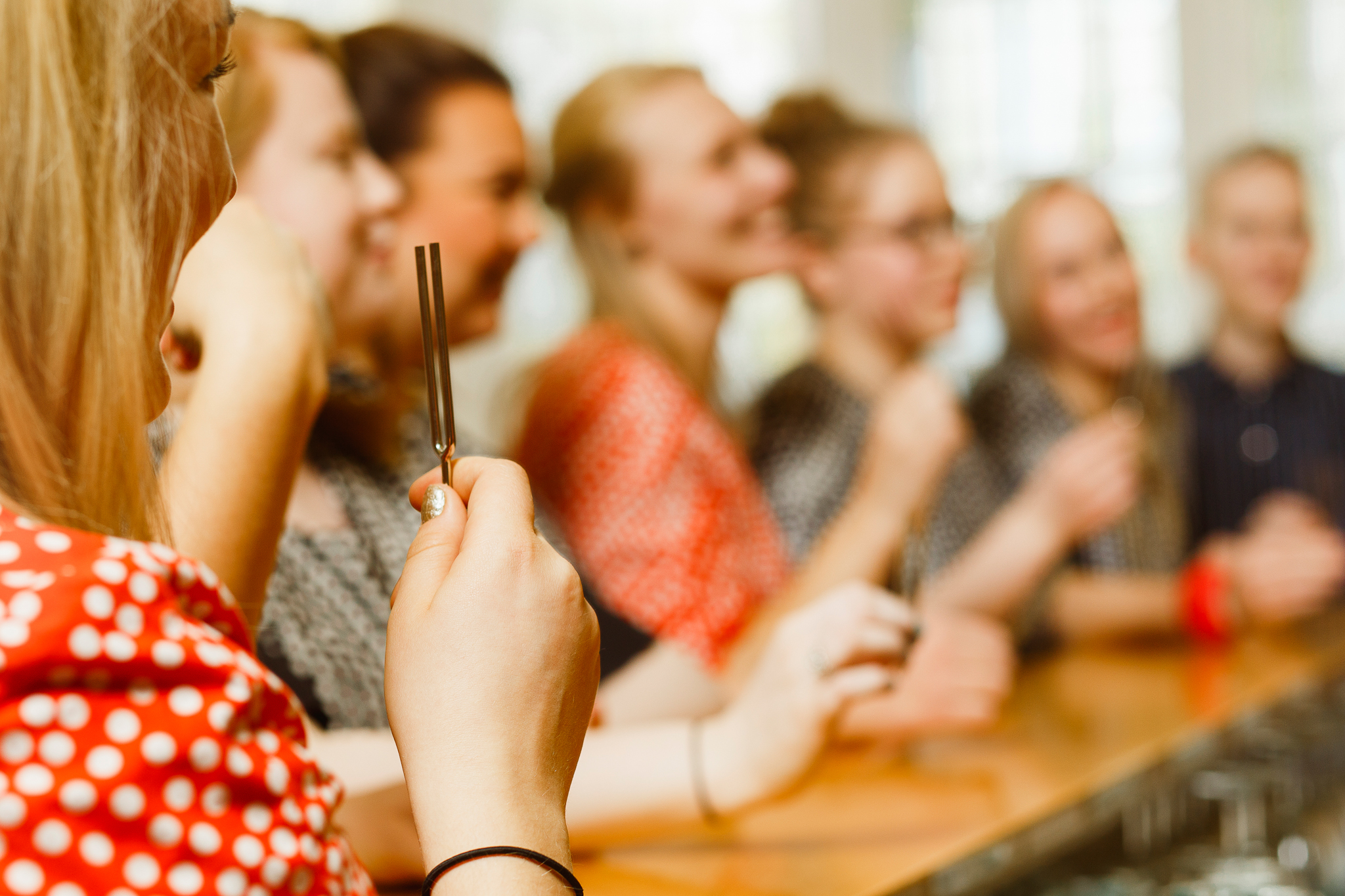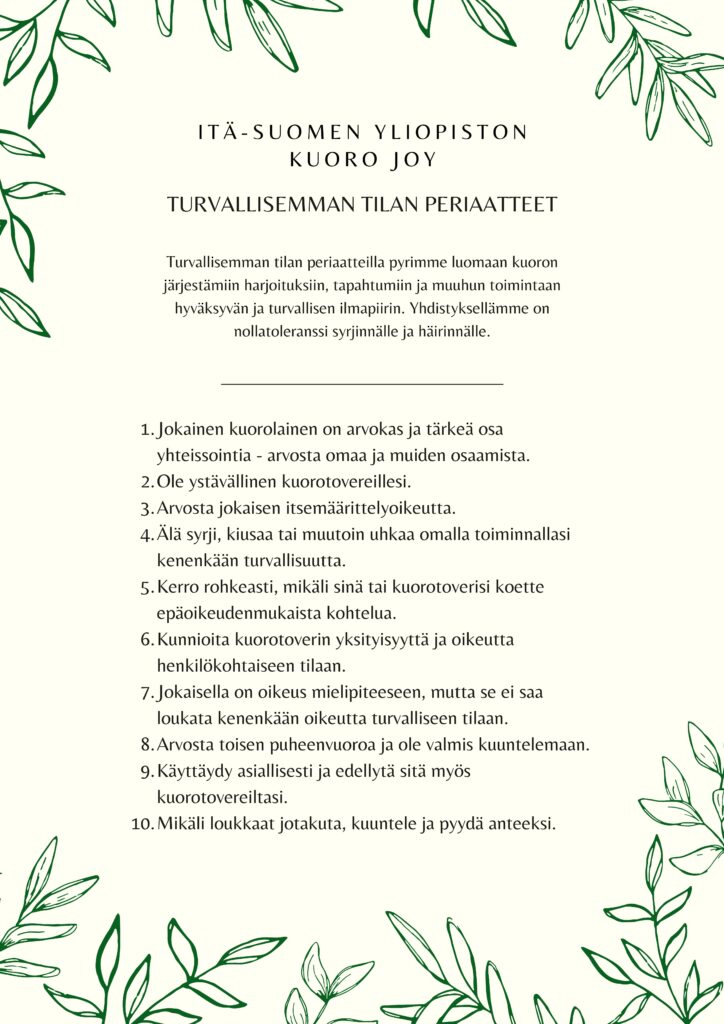 The choir alumni activities are organised by Tiia Turunen.
Are you interested in supporting our choir? By joining Joy as a supporting member you can help us bring people the joy of music in the highest standard and most diverse way possible. As a supporting member, you receive two tickets to our annual concerts, a biannual e-mail newsletter from the choir and a discount from the choir's products.
The membership fee for a supporting member is 60€ per year. The price includes two tickets to the choir's own annual concerts (spring concert and christmas concert). You can choose to receive one ticket per concert or two tickets for one of the concerts. We always reserve the best seats in the venue for our supporting members. In addition, you will receive a newsletter from the choir twice a year, including greetings from the choir and information about incoming public shows. As a supporting member you are also entitled to a membership discount from our peripheral products, such as CD's, tote bags, and many more.
When reserving tickets as a supporting member, please contact us via e-mail.